Welcome to The Connected Systems Institute Podcast!
The Connected Systems Institute (CSI) is a center of excellence at the University of Wisconsin-Milwaukee (UWM) that develops manufacturing domain specialists through education, state-of-the-art lab facilities and collaborative research opportunities.
The CSI Podcast discusses with industry professionals and academia their passion to support the development advanced manufacturing processes. This includes working with the tools that support domain-specific research and education on the Industrial Internet of Things (IIoT), factory automation and the implementation of Industry 4.0 solutions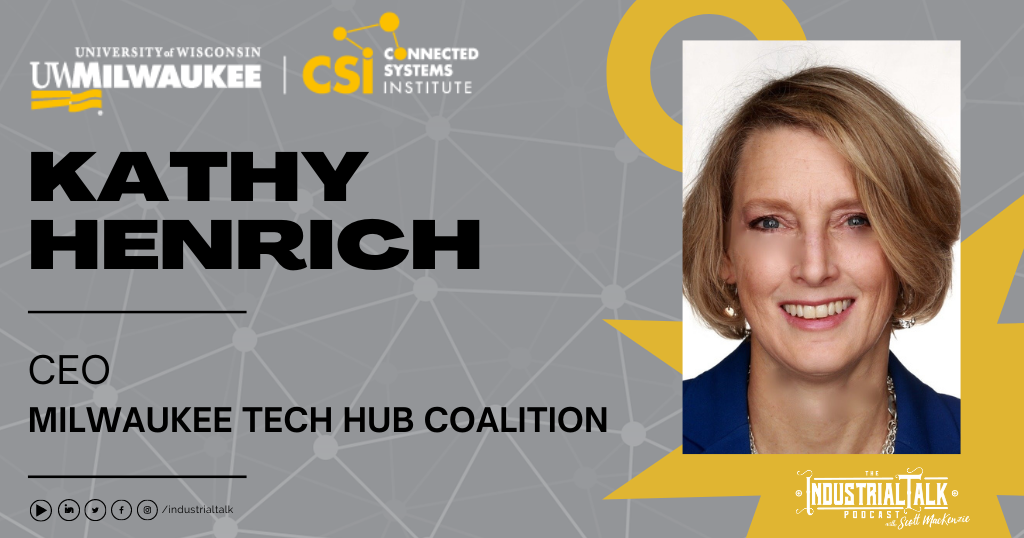 In this week's Industrial Talk Podcast we're talking to Kathy Henrich, CEO of the Milwaukee Tech Hub Coalition about "Transforming the Workforce of the Future and Bringing Regional and Personal Prosperity"!  Get the answers to your "Tech Hub" questions along with Kathy's unique insight on the "How" on this Industrial Talk interview!