Welcome to Fluke Reliability and Xcelerate20!
The Industrial Talk Podcast is proud to work with Fluke Reliability's Xcelerate20 to celebrating the Women and Men in this MUST attend virtual event of the year!  Home to 3 powerful iconic brands: Pruftechnik, eMaint and Fluke Connect.  Join these forward-thinking maintenance and reliability pros as they gather, learn, get inspired to become resilient.
This virtual experience will ensure you don't miss a thing.  By tuning in, you can view both the live and pre-recorded presentations by track and program type and download presentations and all the papers presented in each session.
Fluke Reliability's commitment to bringing you solutions that offer agility and structure in this climate of chaos, just in a different format.  All links designed to keep you forward marching on your connected reliability journey.  Keeping you current in this rapidly changing Industrial Market.  Learn! Grow! Bounce! = Resilient.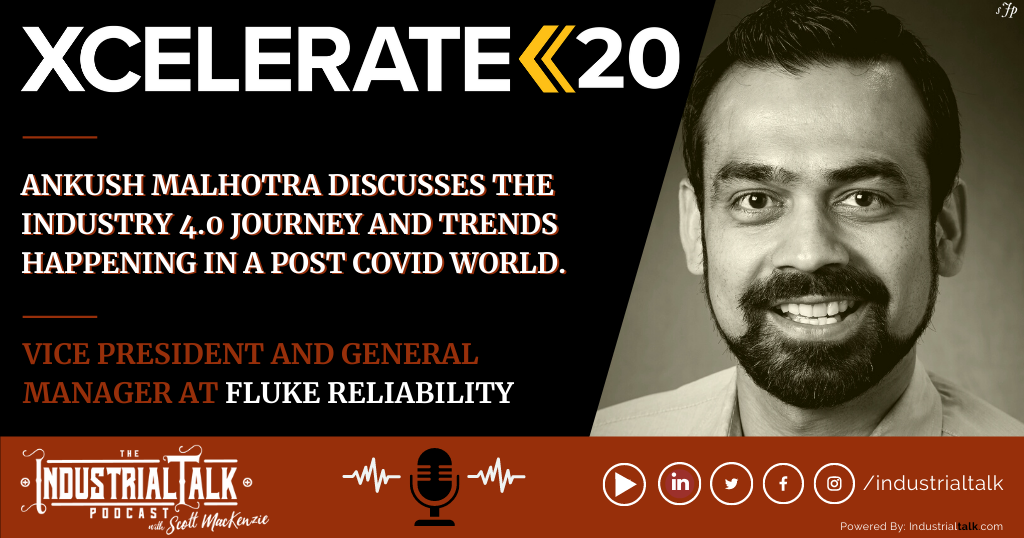 In this week's Industrial Talk Podcast we're talking about the virtual event of the year- Fluke Reliability's Xcelerate20!  Home to 3 powerful iconic brands – Pruftechnik, eMaint, Fluke Connect and Accelix. (that right-the guys with the black and yellow tools are FAR more than just hardware!)  Join forward-thinking maintenance & reliability pros as they gather, learn,  get inspired and become resilient.  On air we are speaking Ankush Malhotra, Vice President and General Manager at Fluke Reliability about "The Industry 4.0 Journey and Trends happening in a podcast COVID19 World".