Scott's Experience
Education:
Master's Degree in Business Administration
Bachelor's Degree in Business
Project Management Certification
Cost Accounting
Supply Chain Optimization
Journeyman Lineman/Splicer
Teaching and Training:
University Adjunct Professor in Business and Supply Chain
Electrical and Instrumentation Teacher
Employee Safety and Development Instructor
Business Development, Optimization and Transformation:
International Business Manufacturing
IT and Process Workflow Optimization
Commodity Trading
Utility Deregulation
Biofuels and Renewable Energy
Industrial Maintenance Strategies
Asset Optimization
Developed Technology Solutions for Predictive Maintenance
Sales and Marketing:
President of a Multi-National Corporation
Vice President of Business Development and Sales
Grew Business by 30% through Asset Optimization and Acquisitions
Developed Online Sales and Marketing Platform
Implemented Multiple CRM Systems
Managed Multi-Faceted Sales and Marketing Teams
Mergers and Acquisitions:
All Facets of Business Site Development
Project Financing
Cost of Capital Refinancing
Business Acquisitions
Organizationally Merging International Business Models with US Models
Formally Launched a Company on NASDAQ
Community Outreach:
Alzheimer Foundation
Veterans Organizations
Hope and Purpose Ministries
Crisis Pregnancy Centers
Fun Fact:
Traveled 3-years with Up With People and Performed at the 1982 Super Bowl.
---
For more information on Scott's experience, check out his LinkedIn.
About The Industrial Talk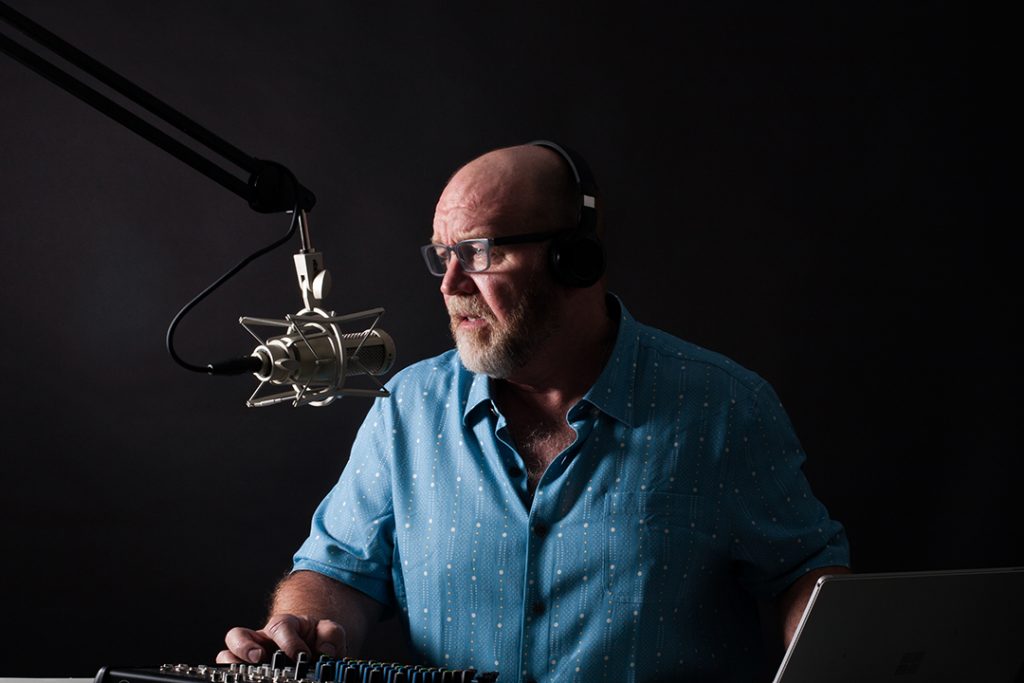 What is the Industrial Talk podcast about?
Industrial Talk is about the future and why we do what we do. We talk to the trailblazers, "outside-the-box" thinkers who impact not just present-day industry processes, but instead map out the future with unique vision and extraordinary courage in order to change the world. We also travel the globe to interview innovators in industry, from petro-chemical manufacturing & oilfield site visits to leaders in education and training.
Our goal is to open up a whole new world of possibilities for our listeners, to fill the gap in industrial opportunities that I believe is evident in today's changing and already-changed industrial environment.  I believe the country is run by the forgotten industry worker, those who do the tasks nobody thinks about but is absolutely indispensable.
Who listens to Industrial Talk and why?
Everyone! The skills gap in today's industrial marketplace is measurable and REAL. Industrial Talk bridges that gap by providing cutting-edge education through the "bloody-knees" experience of industry leaders. Those dreaming of a better lives through training and education as well as those seeking to create, building and becoming visionary industrial thinkers will listen. Spreading the word about their innovations today for a brighter, more prosperous tomorrow while inspiring our listeners WILL change the world and open new doors for what comes next. Industrial Talk will be the premier industry platform for discovering and revealing new trends, disseminating vital and actionable information and encouraging visionary innovation.
Who are you?
I am Scott MacKenzie, husband, father, and passionate industry educator. From humble beginnings as a lathing contractor and certified journeyman/lineman to an Undergraduate and Master's Degree in Business Administration, I have applied every aspect of my education and training to lead and influence. I believe in serving and adding value wherever I am called. It's been my privilege to lead a team onto the NASDAQ Stock Exchange while serving as President of a multi-national terminaling corporation.
While these are obvious resume-builders they do not define me as a business leader. My driving purpose is people. Accomplishments are rungs of a ladder, tasks undertaken to prove one's abilities. Changing lives and building futures are the destination, the reason we climb.