Be Part of a Growing Industrial Community Featuring Industrial Trailblazers from These Incredible Companies
Why Your Business Needs The Industrial Talk Platform!
Energetic and fun!
01/15/2021 4:25 AM by WithGratitude from United States
Scott's ability to draw the energy and fun out of his guests, makes this a show you don't want to miss. I really enjoy hearing the fascinating stories of the people he brings on. As a guest on the show myself, Scott makes it easy to have a great conversation. Thanks for a great show, Scott!
I love it
12/31/2020 12:34 PM by Stu Figgs from Canada
By far, this is my favourite podcast! As a QA/Mechanical Engineer, the topics are very relevant and up-to-date. As Scott always say, we gotta seek everything to educate and innovate ourselves.
Informational, fun, and high energy
11/18/2020 6:21 PM by koltrass from United States
Scott's ability to ask engaging relevant questions draws out incredibly useful information from his guests. Moreover, his energy is infectious and keeps audiences wanting more!
Great show!
07/23/2020 7:58 AM by CJThomas6 from United States
Must listen show for anyone involved in industry. Love the guests Scott brings on.
Great Show
07/22/2020 8:50 AM by Karen @ Interview Valet from United States
Scott consistently interviews interesting Guests who share their expertise on a variety of topics related to innovation, efficiency, and so much more. If you want to grow your business and be competitive in your market, subscribe to this show. You'll be glad you did. Enjoy!
Fantastic host = great content
02/21/2020 4:54 AM by Afryrear from United States
I was a recent guest on the show and felt very welcomed! Scott is an excellent host who knows his audience and wants to create content to help them excel. Highly recommend!
Great forward thinking show
11/27/2019 9:35 AM by Steph_SD from United States
Just listened to the episode about creating business culture with heart 🔥
Great show
11/26/2019 3:54 PM by Saoirse Sky from Philippines
The host does a great job of communicating with his guests and is always asking the right questions. That's what makes this podcast very enjoyable!
Great Podcast
11/26/2019 7:00 AM by tommye w-c from United States
Fantastic podcast. Informative and funny.
Interesting Industrial Talks!
11/26/2019 6:46 AM by Composer 1853 from United States
Anyone interested in IoT should check this out!
Great listen
11/26/2019 4:57 AM by Topical Todd from United States
It's so nice and fun to listen to people making a difference in the industrial world. Such a great podcast show!
Entertaining AND Enlightening
05/06/2019 10:58 AM by The Marketing Book Podcast from United States
If you are in any way related to the industrial world, you owe to your career and business to tune into this high-energy, entertaining podcast. You'll laugh, you'll cry. You'll laugh at what a character the host Scott MacKenzie is you'll cry that you didn't start listening to this gem of a show sooner!
If you make stuff, listen to Scott
04/16/2019 5:46 AM by InboundGuy from United States
Thanks for creating this much needed podcast for the industrial world. Too many industrial companies are not getting it - Scott will help you understand how to attract, engage, and win industrial customers today. We can't keep doing the same things and expect modern, empowered, educated buyers to pay attention. Learn from Scott and his guests how to move you business forward. Well done Scott!
The full package
03/21/2019 4:23 PM by Crisis Intelligence from United States
This podcast is full of energy. I listen to so many and some interviews are sometimes slow, not this one. Keep up the fantastic work!
Great
03/12/2019 11:02 PM by likendor from United States
Awesome podcast show.Thank you
Ed's Great Adventure With Scott
03/12/2019 7:27 PM by Boomer walker from United States
Two weeks ago I was Scott's guest for an episode of Industrial Talk. I've been fortunate to be on several podcasts and Industrial Talk is top shelf. Scott's passion for all things industrial is infectious and he's a true professional in what he does. Thanks Scott and Industrial Talk for promoting such a critical part of America's ecoomy in such an entertaining way.
Real world applications
01/07/2019 1:38 PM by EarningsBarrage from United States
Scott is great getting actionable ideas from his guests that you can use to improve your business regardless of whether you own, lead or work in it.
An Authentic Host
11/09/2018 10:50 AM by Hijacked and unhappy from United States
I had the chance to talk with Scott outside of the podcast to pick his brain a little more, and he was an absolute pleasure to work with! He was knowledgeable, very helpful, and generous with his time. Thanks again Scott!
Excellent Podcast!
11/06/2018 8:31 PM by acdepaoli from United States
Scott undersands that manufacturing has moved into the 21st Century and that the same old same old won't work if you want to grow. He cuts right to the essence of the problem...and he's pretty funny to boot! The podcast is fun to listen to and it was fun to be a guest. Have a listen!
Purpose
09/26/2018 9:04 AM by PurposeUnlimited from United States
Scott MacKenzie is doing something unique to and despeately needed in the industrial marketplace...hosting podcasts with guests who deliver valuable advice and insights to help people and their businesses maximize their potential. His episodes are not only educational but very entertaining!
The Latest Industrial Podcasts
business beatitudes The Book
Do you desire a more joy-filled, deeply-enduring sense of accomplishment and success? Live your business the way you want to live with the BUSINESS BEATITUDES...The Bridge connecting sacrifice to success. YOU NEED THE BUSINESS BEATITUDES!
TAP INTO YOUR INDUSTRIAL SOUL, RESERVE YOUR COPY NOW! BE BOLD. BE BRAVE. DARE GREATLY AND CHANGE THE WORLD.  GET THE BUSINESS BEATITUDES!
Industrial Talk needs your help in developing meaningful Industrial specific content that identifies today's Industrial challenges and tactical solutions for Industrial success. Please participate in the Industrial Insight Poll and share your Industrial knowledge to help other Industrial Professionals succeed. Participate and receive FREE access to the Industrial Academy's online course in Industrial Branding Through Digital Platforms.  Industrial Talk thanks you for your participation.
Don't miss an episode or an article from The Industrial Talk Podcast. Sign up today and stay informed about what's happening in the industrial workplace.
Business Beatitude ("BB") has discovered that there are enough quotes and books written on generosity to more than satisfy the need for explanation and applications; but BB is going to share just a couple for your contemplation. The Saint of Generosity, a BB favorite, is Mother Teresa of Calcutta, declared officially a Saint by the…
READ FULL POST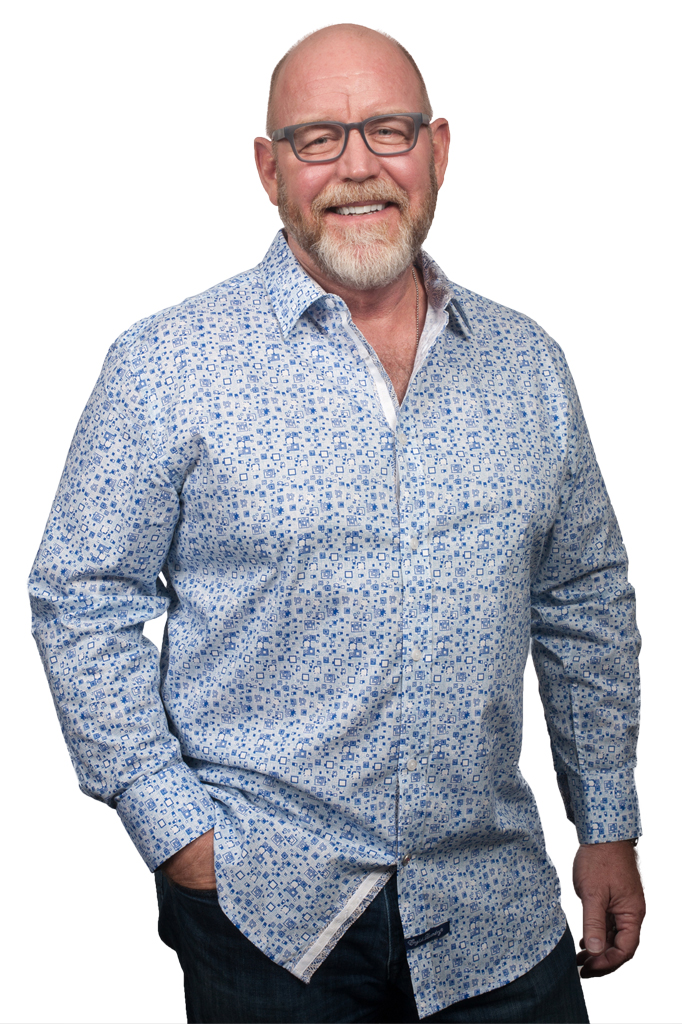 We are Industrial Talk. We believe in you and your vision, desiring nothing but your company's success. Our team is talented, diversely-educated and 100% committed to providing the absolute best Industrial Marketing strategies to our valued clients.
Our Founder, Scott MacKenzie, lives and breathes his passion for Industrial growth and success. His humble beginnings as a lathing contractor and certified journeyman/lineman gives him the field-cred needed to understand industrial challenges. His MBA and Post-Grad education opened the door to lead a team onto the NASDAQ while serving as President of a multi-national terminaling corporation.  He leads a team of dedicated professionals, unafraid of out-of-the-box thinking and ready to serve the Industrial market with excellence and innovation.