About Industrial Finance Radio
Lets talk real, you need capital to expand because you have BIG Dreams for your business.  If this is true, then you are in the right location for Industrial Grade Financial Strategies to understanding and securing the capital you need to succeed and expand your business.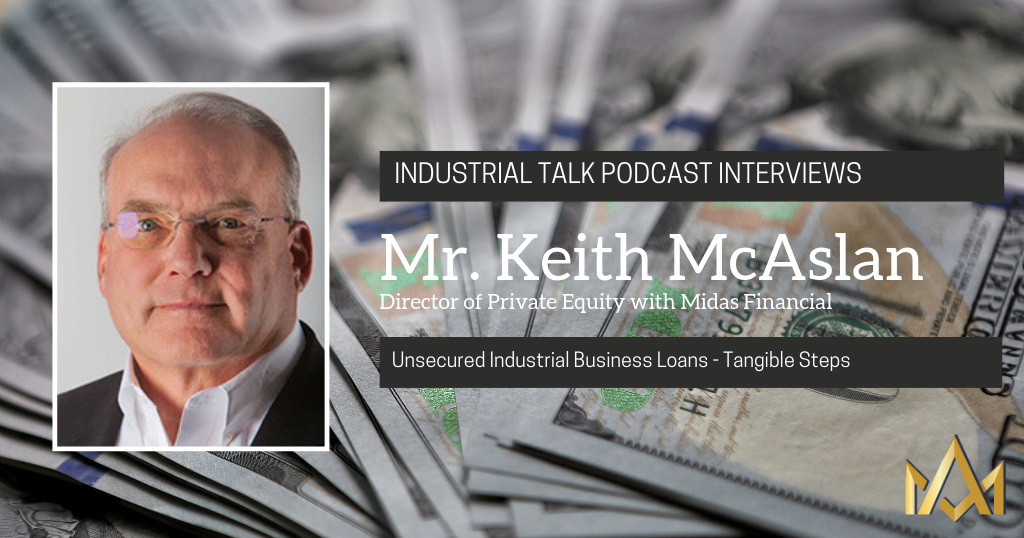 Background: Now that we talked about the importance of good credit in a previous Industrial Talk podcast, now let's focus on getting a business loan for working capital, expansion, inventory, receivables or perhaps payroll if cash is coming in slowly. One item of note is personal credit is not weighted as heavier as the viability of the…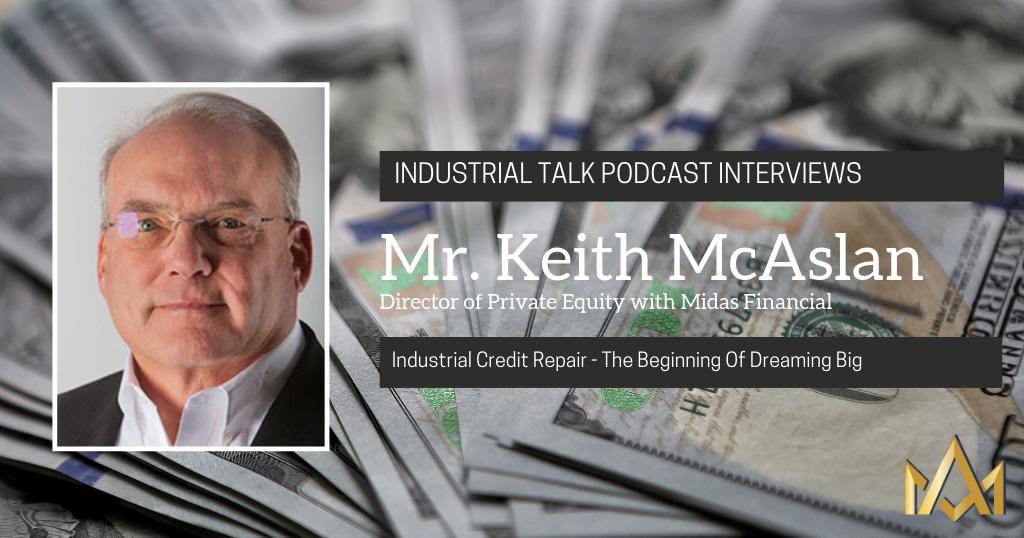 Keith McAslan leverages his experience in building and selling businesses and offers his to Industrial business owners on this weeks Industrial Talk Podcast. In this podcast, Keith lays out the tangible steps for improving and maintaining your credit rating. This is the first step, in a 4 part series, to gaining access to capital for expansion and…
Stay connected with the latest events focused on financial strategies and solutions.
The world is changing fast! Industrial businesses are juggling every facet of business maintenance and growth, ranging from technological/digital media adaptations to cash flow management and operational efficiency challenges. How do industrial business leaders stay current while managing growth and casting vision for the future? The answers could be found in a learning environment, but never before has there been a place for continuing education in the industrial business arena. UNTIL NOW…
The INDUSTRIAL ACADEMY IS HERE. Finally there is a clearinghouse for all things industrial to assist the business leader. Course offerings provide up-to-date applicable information in business development, technology, finance, operations and leadership presented in an engaging, movement-oriented manner by those in the know. These professionals don't just talk the talk. They walk the walk with purpose and passion for building not just the industrial business but also the people who make things happen.
The Industrial Talk Podcast family looks forward to learning and growing with you!