Stratum Radio Rocks It:
Where is EAM headed? Trending isn't just for social media...
What does the future hold for Asset Management?
Strategize with VISION: Implementation and Deployment...What works? What doesn't?
Up, Up and Away: Cloud-based EAM...Where do we go from here?
Practice makes Perfect: Best Practices in EAM for Public Sector, Manufacturing, Energy and Utilities
Did you say Bench PRESS? Shed light on EAM Benchmarks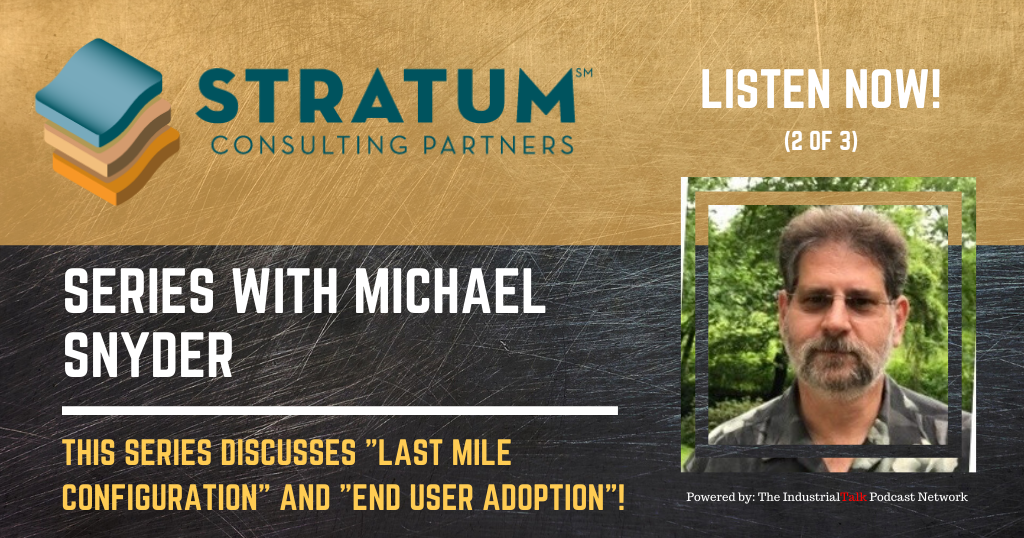 In this week's Stratum Radio, this is number 2 in our 3-part series on The Last Mile Configuration and End User Adoption of InforEAM. In this episode, we address "Back-End Configuration for One Off Corporate Rules". Everyone who has ever deployed systems understands the need to properly configure the system to reflect today's corporate rules. Additionally, the…
Title:  EAM and Asset Management Roadshow
Date:  Thursday, May 14th, 8:00 AM to 2:00 PM
Location: The Rock Room at Red Rock Amphitheater, Morrison, CO
Speakers:
Doug Oscarson, Energy and Asset Management Consultant:  EAM and ISO 50001 in Water Utilities
Joey Pate, AECI:  Design Thinking in EAM Implementation
Sessions:
InforEAM 11.5/11.5.1 - New Feature Review
Infor EAM GIS and OpenCAD - Feature Demonstration
The world is changing fast! Industrial businesses are juggling every facet of business maintenance and growth, ranging from technological/digital media adaptations to cash flow management and operational efficiency challenges. How do industrial business leaders stay current while managing growth and casting vision for the future? The answers could be found in a learning environment, but never before has there been a place for continuing education in the industrial business arena. UNTIL NOW…
The INDUSTRIAL ACADEMY IS HERE. Finally there is a clearinghouse for all things industrial to assist the business leader. Course offerings provide up-to-date applicable information in business development, technology, finance, operations and leadership presented in an engaging, movement-oriented manner by those in the know. These professionals don't just talk the talk. They walk the walk with purpose and passion for building not just the industrial business but also the people who make things happen.
The Industrial Talk family looks forward to learning and growing with you!