About The Industrial Dojo
Here in the Dojo we are about business tactics that focus on educational Speed, Conditioning, Discipline and Adaptation to Industry's changing conditions.  We want the Industrial Professional to be effectively equipped for all variables and opportunities within the Industrial Market.  We aggressively cover Industrial topics that include:
Finance

Business Development

Sales, Marketing, Branding

Leadership and Culture
All are presented with concrete and applicable industrial solutions to maximize your investment of valuable time and energy!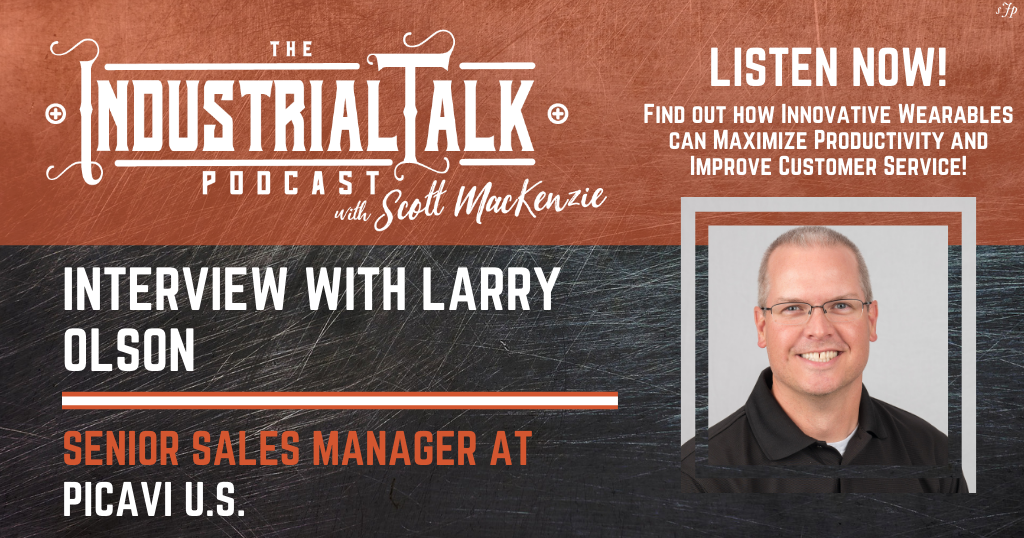 In this week's Industrial Talk Podcast we're talking to Larry Olson, Senior Sales Manager at Picavi U.S. about "Innovative Wearables that Maximizes Productivity and Improves Customer Service".  Get the answers to your "Wearable Logistics" questions along with Larry's unique insight on the "How" on this Industrial Talk interview!