Is this the future of Mobility?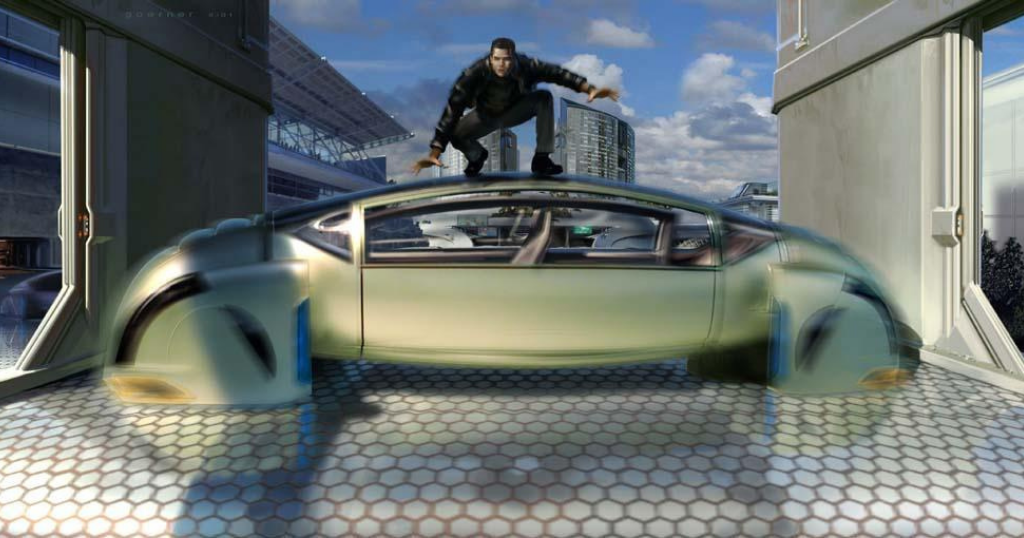 3-Part Series Highlighting Trends, Challenges, and Benefits of Fleet Electrification
The transition from internal combustion engines (ICEs) to electric vehicles (EVs) is accelerating worldwide. Significant progress in commercial electrification is being seen, most notably in last mile delivery. Last mile services have always been a part of the end-to-end supply chain, but as we navigated lockdowns during COVID-19, getting a broader range of goods onto consumers' doorsteps has made it a retailer battleground. Expanded corporate fleets and outsourcing contracts for more responsive last mile services have become integral to answering shifting consumer expectations. In parallel, the electrification landscape has evolved rapidly, with barriers to adoption being resolved and the cost benefits of conversion being actualized.
Part 1: Trends and Drivers for Converting Last Mile Fleets
Sustainability Commitments
Many companies prioritize environmental, social, and governance (ESG) strategies with a clear trend toward corporate fleet electrification. Some of the leading brands in online retail and transportation have established roadmaps to green the last mile. For instance, Amazon has tasked its sustainability scientists with analyzing and measuring its carbon footprint and has determined that online shopping is greener than in-store. They report that a single delivery van trip can eliminate an average of 100 shopper roundtrips by car.[1] This dove tails with Amazon's Climate Pledge to have half of its shipments net-zero carbon by 2030.[2]
Delivery powerhouse FedEx has developed its fleet electrification plan. As part of its broader $2B investment in three core sustainability areas – vehicle electrification, sustainable energy, and carbon sequestration – FedEx has committed to having its entire fleet of parcel pick-up and delivery vehicles electrified by 2040.[3] Many others are following the same path toward electrification.
Regulations
Various state legislatures are assessing green transportation regulations; California is the most aggressive. By 2035, the state will require 55 percent of delivery trucks and vans, 75 percent of box trucks, and 40 percent of tractor-trailers to be electric. By 2050, all commercial truck sales in California must be electric.[4] Most states are enforcing federal standards rather than establishing their own, as that would create a patchwork of varying regulations that would complicate compliance. California is serious about the transition to commercial EVs to make a permanent dent in greenhouse gases.
Federal and State Incentives
Federal tax incentives are another way the public sector promotes the transition to EVs, making the change to electricity more cost-effective and appealing for businesses. The current $7,500 federal tax credit on EVs applies to OEMs that have produced fewer than 200,000 cars, essentially excluding EV purchases from Tesla, Nissan, and GM. Lawmakers are considering removing the 200,000-vehicle cap and sweetening the deal by increasing the tax credit to $10,000 for EVs made in the United States and adding another $2,500 for EVs assembled by workers represented in a union.[5]
Incentives go beyond the EV to include offsets to the cost of charging infrastructure installation. For example, the Alternative Fuel Vehicle Refueling Property Tax Credit eases the financial burden for businesses through a federal tax credit of 30 percent of the cost, up to $30,000, for commercial installations.[6] Some states such as California, Colorado, and New York also provide business incentives to install electric charging infrastructure.
Total Cost of Ownership
Perhaps the most significant factor driving the commercial EV transition is the total cost of ownership (TCO). This is a CAPEX plus OPEX calculation that includes the price of the vehicle plus the cost of its maintenance plus the cost of fuel over the vehicle's entire lifetime. Because of government incentives, low electricity costs, and minimal maintenance relative to an ICE vehicle, EVs deliver a lower TCO than commercial ICE vehicles. Add to that the recent escalation in gas prices and EVs become an even more effective business decision.
With EVs becoming increasingly affordable and with the side benefits of achieving ESG goals through the electrification of transportation, we can expect to see a steady rise in commercial vehicles transitioning to electric.
What is Up Next?
In part two of this three-part series, I will discuss how the challenges that previously slowed fleet electrification are being resolved and spotlight the companies driving the transition for last mile delivery services.