CORA Physical Therapy Interviews Dr. Adriaan Louw with Evidence In Motion on the subject of Pain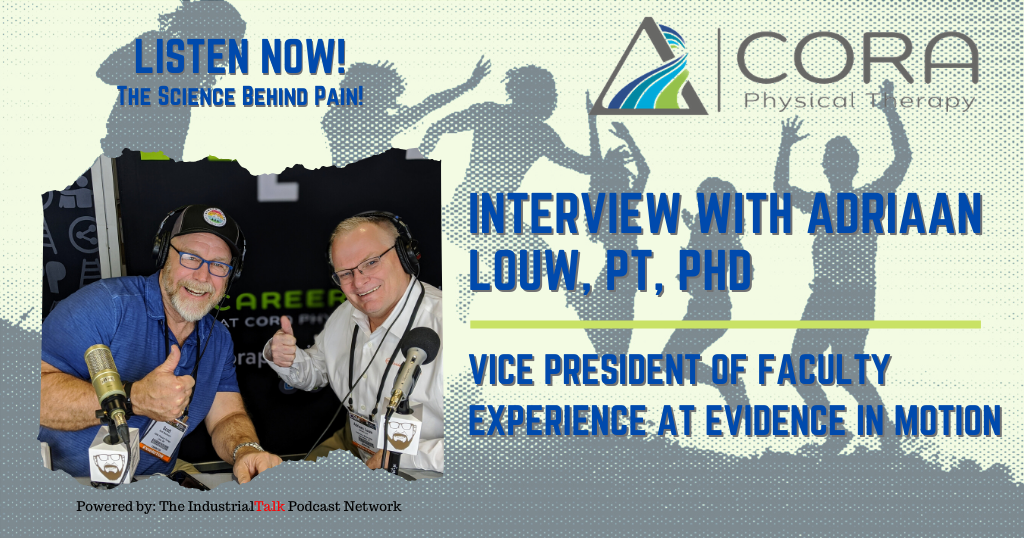 Live from APTA Combined Sections Meeting, Dr. Adriaan Louw, Vice President of Faculty at Evidence In Motion, sits down with CORA Physical Therapy to talk about the Science Behind Pain and the 5 Key Elements to Managing Pain. On this episode we discuss:
Misconceptions of Pain
Ways to Fundamentally Address Common Misconceptions
Education – How to impact change in behavior & approach
Neuroplasticity Provides Hope
Be the Difference
Uncover answers to your "How" questions, learn ways YOU can make an immediate impact on future generations and listen to world-class perspectives from one of the best in the business! Dr. Louw offers his unique insights and firsthand accounts on the Science Behind Pain in this CORA Podcast EXCLUSIVE!
You can find out more about Adriaan and the find team at Evidence In Motion from this interview and the links below. Learn! Grow! Enjoy!
DR. ADRIAAN LOUW CONTACT INFORMATION:
Company Website: https://evidenceinmotion.com/
Company LinkedIn: https://www.linkedin.com/company/evidence-in-motion-eim-/
EIM Twitter: https://twitter.com/EIMTeam
CORA Physical Therapy Company Website: https://www.coraphysicaltherapy.com/
CORA Physical Therapy Facebook: https://www.facebook.com/CORAPhysicalTherapy/
PODCAST VIDEO:
Business Beatitude The Book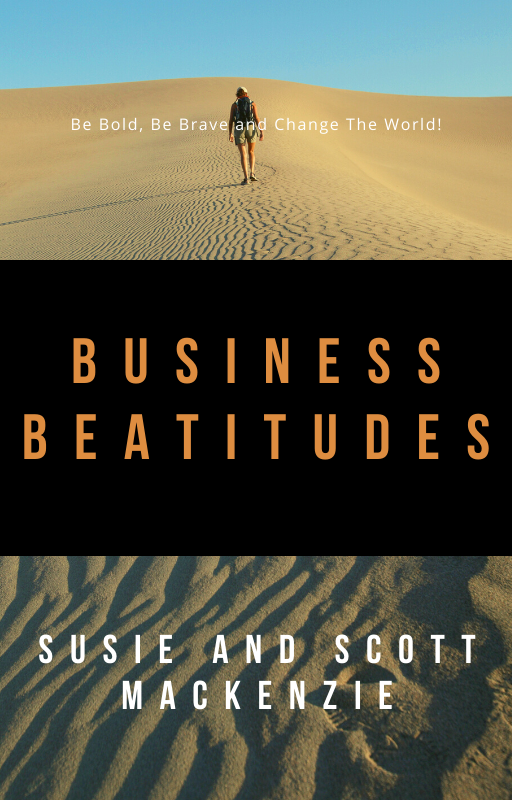 Do you desire a more joy-filled, deeply-enduring sense of accomplishment and success? Live your business the way you want to live with the BUSINESS BEATITUDES…The Bridge connecting sacrifice to success. YOU NEED THE BUSINESS BEATITUDES!
TAP INTO YOUR INDUSTRIAL SOUL, RESERVE YOUR COPY NOW! BE BOLD. BE BRAVE. DARE GREATLY AND CHANGE THE WORLD. GET THE BUSINESS BEATITUDES!