EP 023 Interview with Matt Ward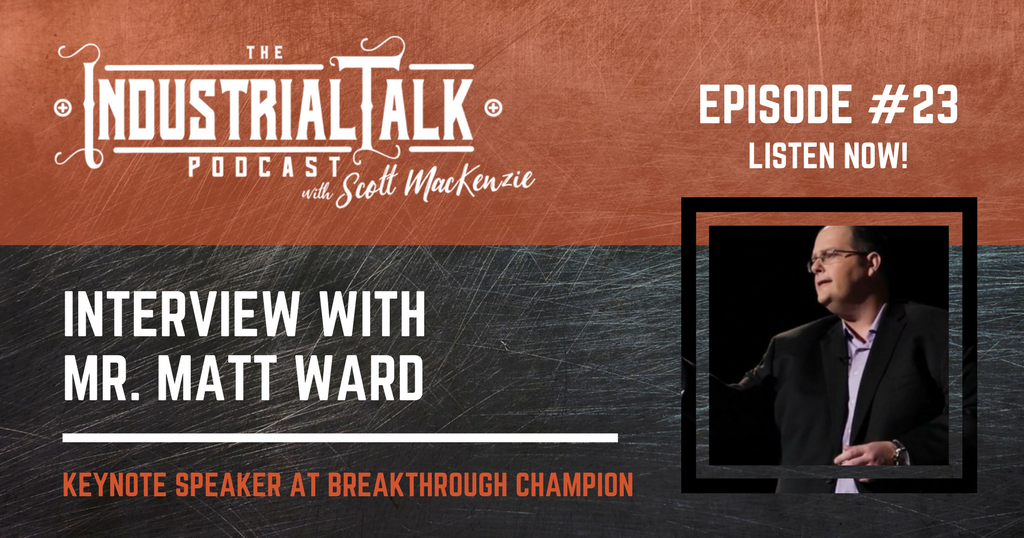 DON'T DENY IT! We all procrastinate! We do the activities we like and avoid the activities we don't like! As a Professional Keynote Speaker and Founder of Breakthrough Champion, Matt Ward shares the 5-Traits of Procrastination and Strategies to become Breakthrough Champions in your Industrial Business and Professional career. Find out more about Mr. Matt Ward at:
Website: http://www.breakthrough-champion.com/
Facebook: https://www.facebook.com/breakthroughchampion/
Tweeter: https://twitter.com/breakthruchamp
The post EP 023 Interview with Matt Ward appeared first on The Industrial Talk Podcast with Scott MacKenzie.