Industrial Podcasting 101 – The Reason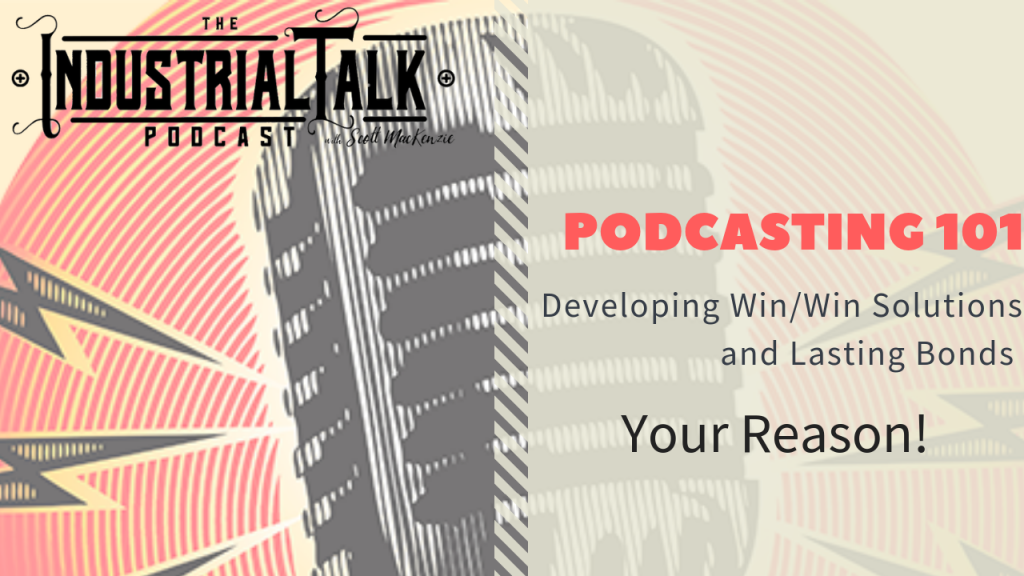 The Power of Podcasting! Do You Like:
Win/Win strategies for your Customers/Prospects/Partners

?
Gaining REAL insights into the challenges your Customers/Prospects/Partners face each day?
The opportunity to take the insights and solve your Customers/Prospects/Partners problems

?
This is what Podcasting can provide. It is a powerful lead generation strategy that builds lasting Bonds between you and your Customer/Prospects/Partners.
Get started with this No Fluff, Just the Facts video tutorial on Podcasting 101.
Download all the Podcast templates and videos that will get you started down the road of understanding the Power of Podcasting: Download Here!
PODCAST VIDEO:
OTHER INDUSTRIAL RESOURCES:
Documentation Of Podcasting Equipment: Download Here
Industrial Marketing: https://industrialtalk.com/industrial-marketing/
Industrial Academy (All the online training you need to be Successful): https://industrialtalk.com/industrial-academy/
Industrial Dojo: https://industrialtalk.com/industrial_dojo/
YOUR INDUSTRIAL DIGITAL TOOLBOX:
Bliss Drive: https://www.blissdrive.com/
Active Campaign: Active Campaign Link
BombBomb: BombBomb Link
Social Jukebox: https://www.socialjukebox.com/
Great Companies:
Safeopedia – Thank you for your continue support. Great Company with Great People.
Mocana – Intense focus on keeping countries, cities and families safe and free from malicious digital predictors.
Podcast Video:
The post Industrial Podcasting 101 – The Reason appeared first on The Industrial Talk Podcast with Scott MacKenzie.