As a maintenance leader, your biggest challenges are eliminating downtime, preventing equipment breakdowns, and determining the most profitable way to prioritize resources to best support your business. When your daily operations run into unforeseen issues or improper planning (not having the right equipment, technicians, or tools in place when needed), it can cost millions in lost productivity.
There are a host of emerging technologies that can advance your maintenance maturity and streamline your reliability strategies: AI, BI, IoT, drones, mobile devices, cloud computing and others that empower true digital transformation. Infor EAM is best-in-class enterprise asset management software—purpose-built for growing maintenance organizations like yours. It's highly configurable, yet fulfills most of your needs right out of the box.
Here at Infor EAM Radio we want to equip you with the knowledge, business strategies and tactics that focus on educational speed, conditioning, discipline, and adaptation to be successful within the industrial market. All our podcasts are presented with concrete and applicable industrial solutions to maximize your investment of valuable time and energy.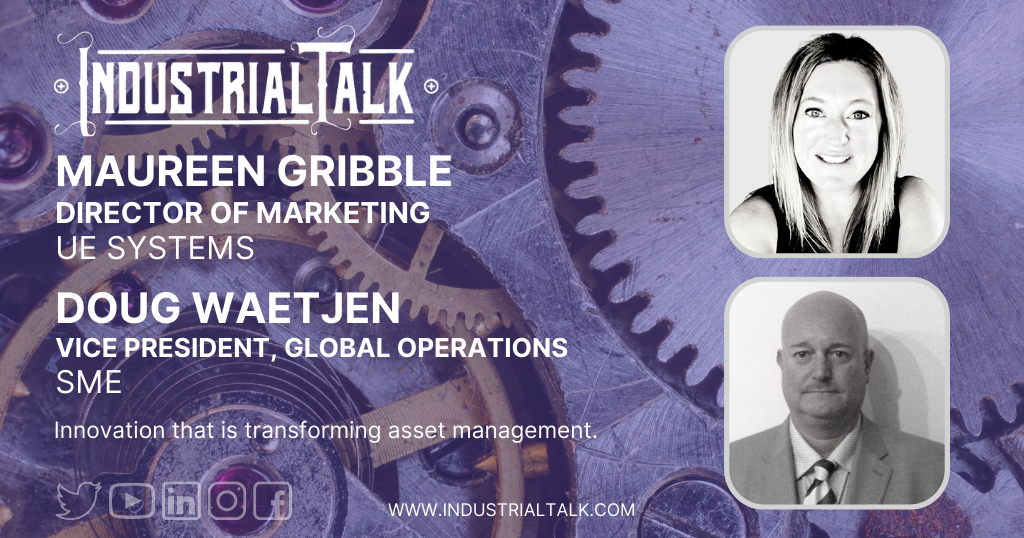 Industrial Talk is onsite at SMRP 31 and talking to Maureen Gribble and Doug Waetjen with UE Systems about "Innovation that transforms condition monitoring". 
Discover and learn from industry experts on specific products and in key industries so you can build the skills and knowledge to maximize the technology you have today and prepare for what comes next.
Connect with your Infor community of product experts, partners, peers, colleagues and friends with networking events, panels and roundtables.
Get inspired by pioneering leaders in technology and from the world stage, transformative stories from your peers, and game-changing applications of science in enterprise software.
For information about the Infor event go here:  Inforum Information
Other Great Infor Events:  Events
Scheduled for Q4, 2019: The GO-BIG Industrial Entrepreneur Summit is a one-of-a-kind Industrial Education experience for the Industrial Professional who desires growth and measurable success in the industrial space. It's business leadership, marketing training and education for the demands of today's industrial marketplace. This is an industry first! The Summit will provide a playing field for learning, engaging and walking out the "how-to's of marketing and growing an industrial business AND best of all, it's going to be FUN!
The Industrial Talk Podcast Family on behalf of the Summit invites you to an unforgettable adventure in the Sportsman's Paradise! By becoming a participating member of our Podcast Family you help to create lasting memories for everyone that will bring your Summit Education and Growth to LIFE, because learning is more than note-taking and book-reading. It's the whole experience: the sights and sounds you take in as well as the relationships that are forged through shared experiences.
So join us!  Along with the fantastic Louisiana inspired food, there will also be cigar-tasting, bourbon-tasting and coffee sampling and a one-of-a-kind Louisiana fishing excursion. Bring your business colleagues and experience the excitement of reeling in your first big gulf fish haul, giving you the fish story to end all fish stories!
Sit back and let Industrial Talk treat you. Not only will you take away valuable, usable information for the growth and success of your industrial business, but you will have the time of your life building lasting memories. The Industrial Talk Podcast family looks forward to hearing from you!  Contact Us for the latest Summit Information.