Operation Phoenix: Collaboration, Innovation and Action, Strategies for Getting Up and Running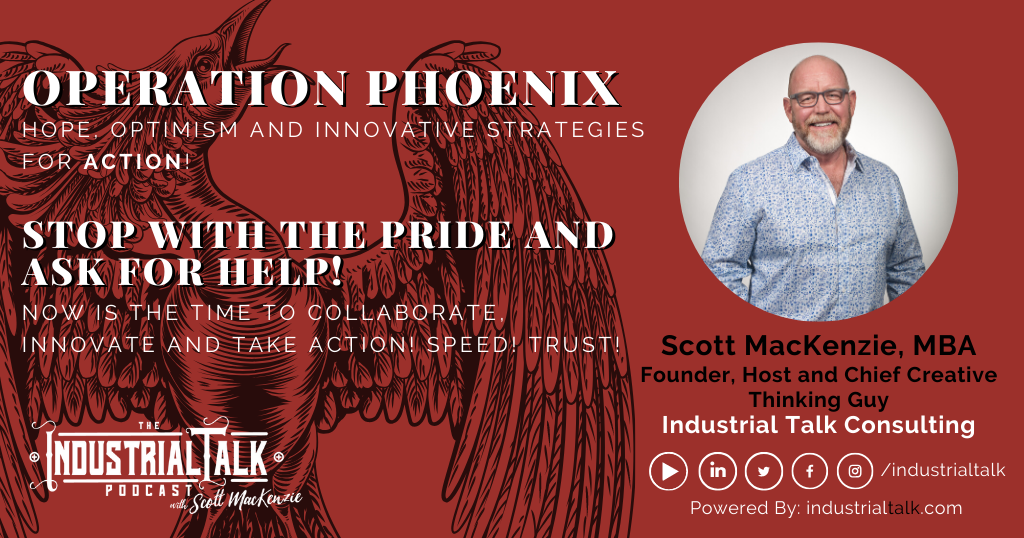 Stop with the pride and ask for HELP!
Over the past month, IndustrialTalk Podcast has had the opportunity to talk to many industry leaders. For your consideration, here are themes:
1. We Need To Collaborate and Solve Problems. We need collective help!
2. We Need To be More Innovative. Not just technology but business processes/model and human capital/talent. Everything is on the table!
3. Swift Action. No time to plan the Hell out of something, move decisively!
4. Perfection will kill you! Better to move than to be perfect.
5. Trust. Find the trusted customers, partners, prospects and heroes for collaboration and solving problems.
We will get through this #covid19 world. Let's #collaborate, #innovate and take decisive #action! #podcast #podcasting #industrialtalk
Thank you for your tireless #leadership and #inspiration: Heather Preu, Beverly Rider, Sheila Ronning, Alex Alleyne, Marcus Chan, MBA [L.I.O.N.], Eneida Canev Ken Baldo Daniel Burke-Aguero, Vincent Rutgers, Industrial Internet Consortium, Arola Torruella Berrens, IOT Solutions World Congress, Mobius Institute
Bottom-line, NOW IS NOT THE TIME TO PULLBACK! We need to be Bold, Brave and Dare Greatly to make this challenging time and opportunity for succeed.
Again, NOW is the time to evaluate and question every aspect of your business to ensure long-term viability and possibly increase your market share!
Over the coming weeks, Industrial Talk will be discussing tangible solutions to take Action today with a keen eye on success for the new future.
Are You Ready? Find out how to excel in today's market on this episode of the Industrial Talk Podcast.
PODCAST VIDEO:
THE STRATEGIC REASON "WHY YOU NEED TO PODCAST":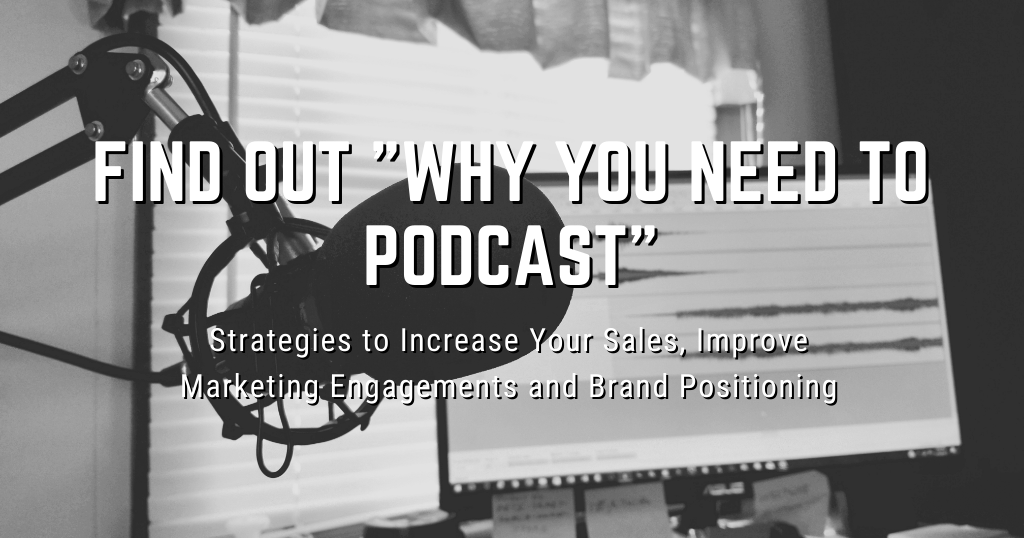 OTHER GREAT INDUSTRIAL RESOURCES:
Safeopedia: https://www.safeopedia.com/
Industrial Marketing Solutions: https://industrialtalk.com/industrial-marketing/
Industrial Academy: https://industrialtalk.com/industrial-academy/
Industrial Dojo: https://industrialtalk.com/industrial_dojo/
Safety With Purpose Podcast: https://safetywithpurpose.com/
YOUR INDUSTRIAL DIGITAL TOOLBOX:
LifterLMS: Get One Month Free for $1 – https://lifterlms.com/
Active Campaign: Active Campaign Link
BombBomb: BombBomb Link
Social Jukebox: https://www.socialjukebox.com/
Industrial Academy (One Month Free Access And One Free Licence For Future Industrial Leader):
Business Beatitude the Book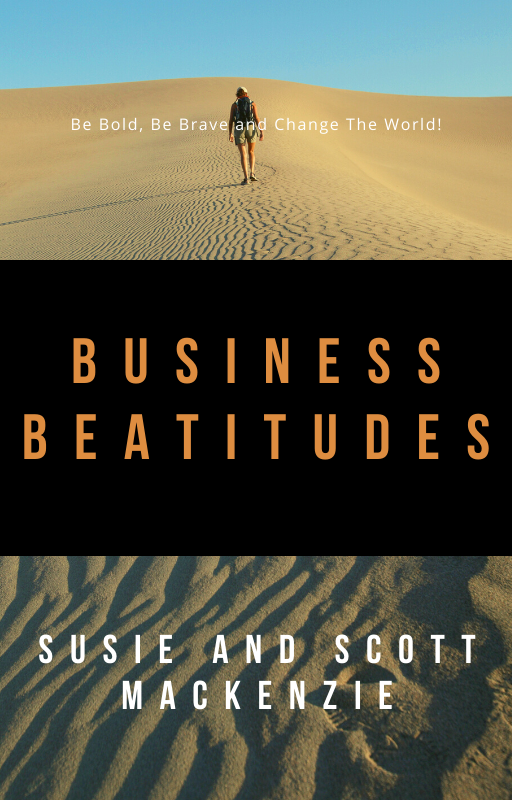 Do you desire a more joy-filled, deeply-enduring sense of accomplishment and success? Live your business the way you want to live with the BUSINESS BEATITUDES…The Bridge connecting sacrifice to success. YOU NEED THE BUSINESS BEATITUDES!
TAP INTO YOUR INDUSTRIAL SOUL, RESERVE YOUR COPY NOW! BE BOLD. BE BRAVE. DARE GREATLY AND CHANGE THE WORLD. GET THE BUSINESS BEATITUDES!